About Me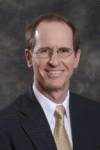 Eric Affeltranger has over 27 years of professional financial experience specializing in charitable remainder trusts, unitrusts, annuity trusts, and individual tax return preparation.
Experience
Chief Financial Officer, 2008-2011, Deseret Trust Company, SLC, UT
Controller/Tax Manager, 2002-2008, Deseret Trust Company, SLC, UT
Controller, 1997-2002, Deseret Trust Company, SLC, UT
Assistant Controller, 1991-1997, Deseret Trust Company, SLC, UT
Internal Auditor, 1991. Church of Jesus Christ of Latter-day Saints, SLC, UT
Financial Auditor, 1987-1991, Utah State Auditor's Office, Salt Lake City, UT
Tax Auditor, 1986-1987, Utah State Tax Commission, SLC, UT
Supervisory Cost Accountant, 1984-1986, U.S. Dept. of Justice, Bureau of Prisons, Springfield, Missouri
Education
Master of Accountancy-Tax 1983, Brigham Young University, Provo, Utah
Bachelor of Science in Accounting, 1980, Brigham Young University, Provo, Utah
Cannon Financial Institute, Notre Dame University, Notre Dame, Indiana
Certified Securities Operations Professional (CSOP) with American Bankers Association (ABA)
Course Certification, ABA Trust School
Leadership
Chief Financial Officer, Supervisory Cost Accountant, Senior Tax Auditor, Senior Financial Non-Profit Auditor, Assistant Controller, Controller and Tax Manager, Chief Financial Officer.
Received commendations in each position for quality of performance.
Financial Experience in Non-Profit Enterprises
Organized accounting system for new Phoenix federal prison in accordance with federal financial policies.
Introduced aggressive cash-flow measures resulting in an additional 25 to 30 basis points of interest earned.
Implemented new trust tax procedures which reduced needed tax staff from six to one employee and compressed the tax season from 22 months to only 12 months.
Prepared GAAP-compliant financial statements for a trust company managing assets close to a billion dollars.
Professional Qualifications as a CPA
Strong understanding of cash flows, statement preparation, security settlement, and tax return preparation.
As Financial Auditor, my engagements included auditing various non-profit entities such as various Utah colleges/universities, Utah Department of Transportation, Utah Workers Compensation Fund, Utah State Payroll, Utah Department of Natural Resources, and others.
As Tax Manager, prepared tax returns for charitable gift annuities, personal trusts, tax exempt organizations, private foundations, and common trust funds.
As Controller of a trust company, duties included managing daily cash investments, coordinating audits, settling security transactions,  reconciling cash and security positions,  preparing financial statements,  managing all payroll functions, and  forecasting budgets of revenues and expenses.
As Chief Financial Officer, supervising and implementing systems to report GAAP-compliant financial statements for a state-chartered trust company.